News & Insights
Are You A High Potential Leader?
15th June 2023
by Amanda McCulloch
It's all very well to have goals and aspirations and to know that you want to achieve the senior ranks in your chosen field. But how do you know if you have got what it takes to make it?
If your goal is to reach the top, then it makes sense to boost your self-awareness, recognise your strengths and pinpoint areas for development.
Appraisal
Revisiting your most recent appraisal paperwork is a good starting point. Your appraisal document should highlight areas to work on to develop your leadership skills and competencies.
Ask For Feedback
Other avenues to explore include asking your peers, managers, customers - in fact, anyone you regularly come in contact with while doing your job - for their feedback on how you might resolve skills gaps and develop leadership potential at work.
This approach isn't for everyone, and you may be more comfortable using an online tool, survey, or framework to carry out your leadership potential.
Online Assessment
The Thomas Personality assessment is one such tool. It is powered by the High-Performance Trait Indicator (HPTI), which was developed in 2006 by renowned work psychologist Ian MacRae and Professor Adrian Furnham. Based on the Big Five psychological theory, it has been optimised for the workplace using a six-trait model which measures conscientiousness, adjustment, curiosity, risk approach, ambiguity acceptance, and competitiveness.
Recognising and measuring these traits in yourself can provide an indication of areas you could develop to maximise your chance of achieving your career goals.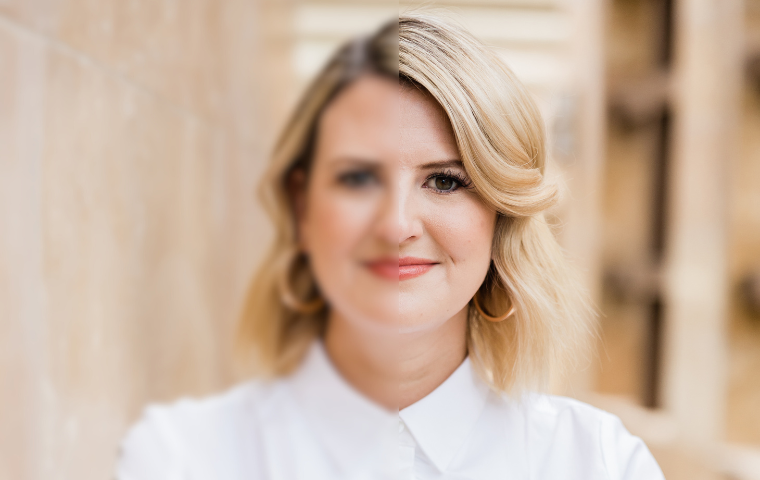 To put it into context, if your goal is to do well in a competitive environment, for example in a sales role, then you want score highly for ambiguity acceptance and conscientiousness. These traits indicate that you are likely to thrive in a pressurised environment, while also showing you have the attention to detail and drive necessary to reach targets.
Similarly, scoring highly for adjustment would suggest that you are likely to be calm under pressure, an invaluable trait in today's fast-paced world. Curiosity is also key to success, it's not surprising that a curious leader is likely to inspire innovation in their team.
Measuring low for risk approach suggests you're more likely to be agreeable and actively avoid confrontation. While it is good to get on with people, this is not a good trait in a leader whose role is likely, at some point, to necessitate having the ability, and willingness, to solve conflicts in the workplace. Unsurprisingly, measuring highly for competitiveness is an indication that you want to win and are motivated by influence.
Knowing where you rank in each of these traits is powerful for understanding how you feel in different scenarios, why your reactions may be different to others, and what environments are better suited for you to really thrive. This knowledge is a jumping-off point for developing a plan that could support your progression into senior roles that suit you.
Invest In Your Leadership Capabilities
Developing your leadership skills and competencies can be achieved in a variety of ways. There's a myriad of training courses and workshops, both online and in person. You might prefer to listen to leadership podcasts or read relevant articles, blogs and books in order to acquire the knowledge and tools you need to progress.
Ask a respected leader to mentor you or develop a relationship with a leadership coach - there's a few we'd recommend :-). You'll benefit not only from their experience and knowledge but they'll hold you accountable too.
For many, the challenge will be finding the time to fit something additional into an already busy schedule. However, if you want to progress then it's important to make the time for your own development. Hopefully, the wide variety of available options will mean there is something to suit both your learning style and your available time.
By owning this information about yourself and figuring out what steps you need to take to eliminate any gaps in your leadership skillset, you will be giving yourself the best possible chance of achieving your career goals.
Take An HPTI Assessment
We provide Thomas Personality HPTI assessments which are completed online in only 10 minutes. We don't just send the report to you but meet to explain the analysis in a 1:1 session. There's information on the assessments here: Thomas Personality HPTI assessment.